At Polypipe we can offer developers and builders the broadest possible range of thermoplastic piping systems for foul, surface water and combined sewers suitable for every type of residential project, from single homes to large estates in both the public and private sectors.
Our Polysewer, Ridgisewer and Ridgistorm-XL piping systems, available in diameters of 150-3000mm, offer a water company approved solution for Section 38, 104 and 106 agreements. Whilst our Permavoid and Polystorm geocellular systems extend water management options further and can be used in conjunction with soft SUDS to enhance the biodiversity of a development, as well as providing protection against both 1 in 30 year and 1 in 100 year storm events.
Talking to the Polypipe team at the earliest possible stage enables us to collaborate with you through the Section 38, 104 and 106 agreement process, providing fully engineered designs and structural calculations to British Standard BS EN 1295. There is no better way to secure optimum system performance and a smooth approval process.
We have the product solutions and understand the process required to get products adopted by the relevant water company, and our expertise can support you through the entire process, from planning to design, supply, installation and maintenance.
Literature & Technical info
Case Studies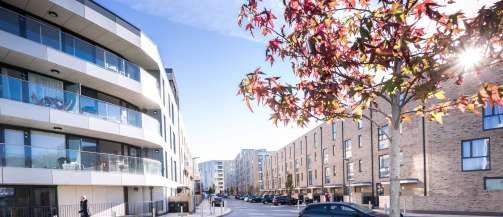 Before 294 homes could be built to create one of London's most prestigious new developments, stormwater run-off problems at the former greyhound track site in...
View Case Study >
The Walthamstow Stadium redevelopment project, developed by Quadrant Construction, will boast 294 new homes that incorporate sustainable drainage features, brown roofs...
View Case Study >
Working closely with Pentland Homes, Polypipe provided a 2700mm Ridgistorm-XL large diameter piping system and a Polystorm-R geocellular system to attenuate stormwater...
View Case Study >